This is a Sponsored post written by me on behalf of Avocados from Mexico. All opinions are 100% mine.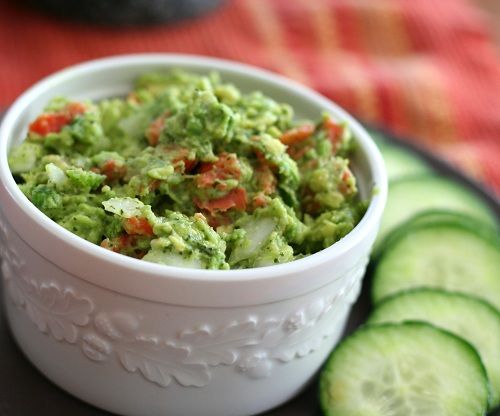 You know avocados are among my favourite foods, right?  I would easily rank them up there in the top ten, maybe even the top five.  It gets bonus points because it's so healthy, and I can eat it in almost any form.  I love it in things and on things, and I love eating it right out of the skin with a spoon.  So it ranks right up there with chocolate, peanut butter, brie and smoked salmon.  Well, how about the classic avocado dish, guacamole, with smoked salmon actually in it?  Yep, that's right, Smoked Salmon Guacamole!  Two of my favourite appetizers in one dish.
I can take no credit for this idea, it actually came from the Avocados from Mexico website.  And despite my love of both guacamole and smoked salmon, I wasn't fully on board with the idea until I tried it myself, but I was certainly intrigued.  And it just so happened that I had a package of smoked salmon in the fridge that needed using, so I went for it.  I love salmon and avocado together in sushi, but I wasn't completely sure the two flavours would hold their own enough, all mixed up with garlic, onion, cilantro and jalapeno.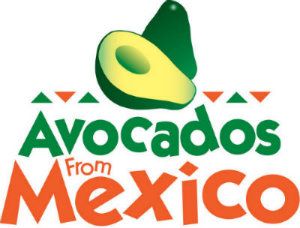 My fears were groundless of course, because I loved it.  The smoky salmon flavour plays off the tangy, citrusy guacamole perfectly.  It's one of Avocados from Mexico's game day recipes and was apparently inspired by the Seattle Seahawks.  You know…NorthWest Coast, smoked salmon and all that?  If you are a big football fan, they have other team-inspired guacamole recipes, as well other great appetizer ideas.
The Super Bowl is quickly approaching and inspiration abounds.  I think of avocados and guacamole as an integral part of watching the big game.  What will you be making with avocados come Game Day?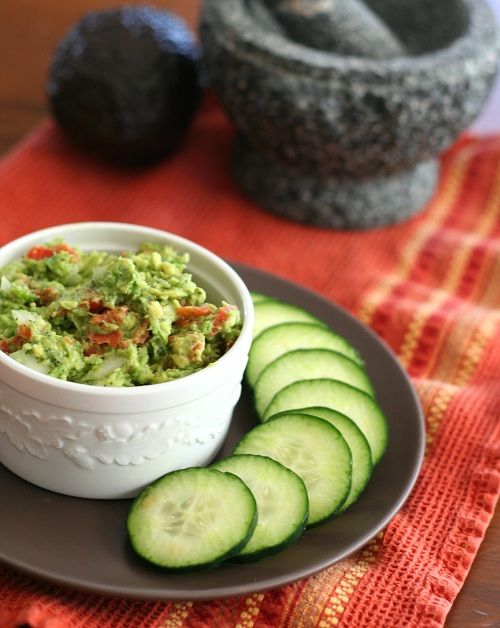 Smoked Salmon Guacamole
2 fully ripened avocados from Mexico, halved, pitted and peeled
2 tablespoons lemon juice
3 tablespoons minced sweet onion
1 tablespoon chopped cilantro
2 tablespoons minced jalapeño pepper
1 clove garlic, minced
1/2 teaspoon salt
4 ounces smoked salmon, coarsely chopped
In a large bowl, combine avocados and lemon juice.  Mash with a fork.
Add onion, cilantro, jalapeño, garlic and salt; stir until just combined.
Add salmon and stir.
I served mine with slices of cucumber, a great low carb alternative to chips or crackers.
Serves 4.  Each serving has a total of 10.8 g of carbs and 6.5 g of fiber.  Total NET CARBS = 4.3 g.