This is a Sponsored post written by me on behalf of TASSIMO PROFESSIONAL. All opinions are 100% mine.
You may recall that just before Christmas I had the opportunity to test drive the TassimoPro, a one-cup coffe maker designed for the office environments. The TassimoPro has a full beverage system, replete with the ability to make cappuccinos and lattes right in the comfort of your office. This single-serve coffee machine is not meant for the home environment, as the T-Discs are specially designed with bar codes that not only ensure precise brewing but also prevent employees from pocketing the discs. The bar code keeps the disc from being compatible with home brewers. A definite plus for any office coffee machine!
I was recently given the opportunity to test drive two new TassimoPro flavors, the Cafe Noire Cafe Roast, a dark bold coffee, and the Chai Latte. As a die-hard coffee drinker, I wasn't about to say no. So we got the TassimoPro out of its packaging again and took it to my husband's office to see what people thought.
I definitely had more takers for the Chai Latte than the Cafe Noire. As I could have predicted, it was the big hit of the day. Tassimo is clearly trying to recreate the coffeeshop experience in the office and who can argue with that? The Chai Latte takes two discs, the tea itself and the Latte Creamer disc, and it really doesn't matter which order you brew them in. I quite liked this drink, I think the flavor was really good and it had just the right amount of sweetness.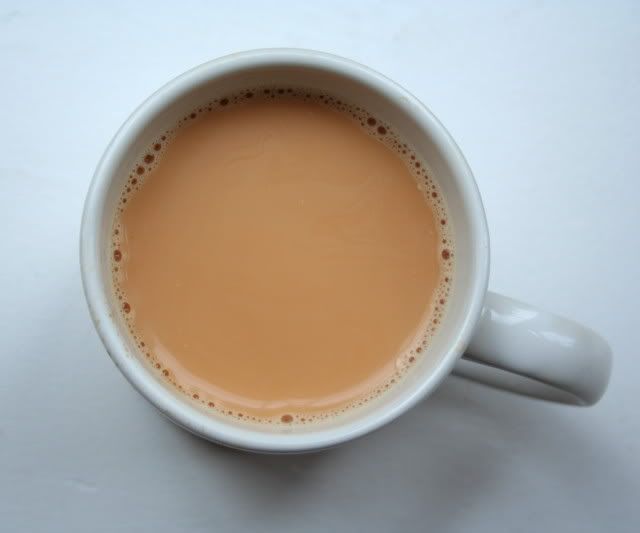 The Cafe Noire is an extra bold, dark coffee. I have to confess that this wasn't quite to my taste, I like their 100% Columbian better. But coffee preferences are so personal and a few of the testers spoke up in favor of the darker Cafe Noire.
I think one of the definite advantages of this machine is that you never need to wait around while it heats the water. The water is pressure-heated while the coffee brews, so even if you've just turned on the machine, it is ready to go and your drink is ready in less than two minutes. I know that in an office environment, when you need coffee, you NEED coffee so this is a huge plus in my eyes.
If you are interested in trying the TassimoPro in your office, remember that you can sign up for a free demo and tasting on their website.