This delicious keto lasagna is made extra easy because it's cooked all in one skillet. And using zucchini instead of noodles makes it super healthy. Your whole low carb meal cooked in one pan. Rich and hearty, and only 4.5g net carbs!
Once upon a time, in a high carb land, I had a recipe for skillet lasagna that I loved. It was from Cook's Illustrated and I remember being astonished that you could take something as complex and time-consuming as a lasagna, and simplify it into an easy one pan meal.
I've long been thinking of trying the same thing with sliced zucchini. I grow so much zucchini ever summer and I am always trying to find creative ways to use it up. Some of my favorites include Keto Zucchini Fritters, Keto Zucchini Muffins (I must make these a million times each summer!), and my beloved Cheesy Zucchini Casserole.
I have already made a full layered zucchini lasagna recipe, and while it is stellar, it is a lot more work. For one thing, you need to carefully slice the zucchini into long layers, and pre-cook it so you don't have a watery mess at the end.
And you need to carefully layer everything and then bake it. It's amazing and worth the effort if you want a full layered keto lasagna.
But if you're looking for an easy weeknight meal that has all the flavors of a proper lasagna, THIS is your recipe, my friends. Given the insane amount of zucchini I have harvested from my garden this summer, it was time to attempt my idea of a keto skillet lasagna.
How to make Skillet Lasagna
The best part about a skillet meal like this one is that everything gets cooked together in one pan, so there's a lot less fuss and a lot less clean up.
If you were making it with traditional lasagna noodles, you would need to add a lot more liquid and let the whole thing simmer for quite a bit of time. So it would still be somewhat time consuming.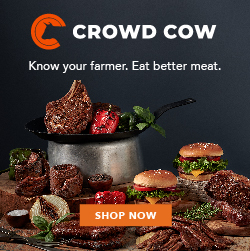 But by using tender summer zucchini, we've just eliminated about 20 minutes of the cooking time. Whipping up the keto lasagna dinner takes only 30 minutes, start to finish. Fast and easy… how's that for a great keto dinner recipe?
The first step is to cook the ground beef until it's almost, but not quite, fully cooked. You want a nice large pan to fit everything so grab a 12 inch skillet. By not crowding your ingredients, they cook through more quickly and evenly.
You can drain the resulting grease if you want to. Personally I prefer it undrained but my husband thought it was a bit too greasy so I drained a fair bit of it off for the next round. I simply push the beef to one side of the pan and use a spoon to scoop out the fat.
Add the zucchini and the tomato puree and stir well. Because zucchini has quite a bit of water in it, you don't need to add any other liquids here. It will produce it's own sauce as it cooks.
Once the zucchini becomes tender, dollop in some ricotta. You don't need to stir it in, it's nice to see the big blotches of it in the skillet lasagna. Then cover with grated mozzarella and parmesan, and cover the whole thing. Continue to let it cook until bubbling and melted.
That's it! That's all you need for an easy keto lasagna dinner.
How to keep your keto lasagna low in carbs
You do want to still keep an eye on your ingredients here, to keep the carbs low. I love my proper layered zucchini lasagna but you have to use enough zucchini for all the layers that it begins to add up.
The tomato sauce is also an ingredient to watch out for. I use plain pureed tomatoes so there are no additives – I add flavor with fresh garlic and some Italian seasoning. If you decide to use a marinara sauce, make sure it's one with no added sugar. Rao's marinara is a popular choice.
I stick with a single cup of the tomato sauce. It's enough to give it a nice lasagna flavor without making the carb count too high.
Ricotta can be surprisingly high carb for a cheese product. And some have more carbs than others. I once purchased one brand (I can't remember which one) but it had 7g for a ½ cup. Most have 7g for an entire cup. So be sure to read your labels.
Can you make Keto Lasagna Skillet ahead?
Because this skillet lasagna isn't particularly wet or saucy, it actually reheats really nicely. I ate the leftovers for lunch the next day and simply heated it in a bowl. So it's a great recipe for keto meal planning.
If you are going to make it ahead and not serve it right away, you may want to cook the zucchini a little less the first time around. That way, it won't get too soggy as you bring the skillet back up to temperature. You can simply store the whole covered skillet in your fridge, if you have room.
I am somewhat doubtful that this would freeze well, as the zucchini does change and become mushy in the freezer. But if you can also easily cut the recipe in half if you want fewer servings.
More Keto Lasagna Recipes
Just Like The Real Thing Lasagna
Keto Skillet Lasagna
This delicious keto lasagna is made extra easy because it's cooked all in one skillet. And using zucchini instead of noodles makes it super healthy. Your whole low carb meal cooked in one pan. Rich and hearty, and only 4.5g net carbs!
Print
Pin
Rate
Ingredients
1

lb

zucchini

(about 2 medium)

2

tablespoon

avocado oil

2

cloves

garlic, minced

½

teaspoon

red pepper flakes

1 ½

lbs

ground beef

1

teaspoon

Italian seasoning

¾

teaspoon

salt

½

teaspoon

pepper

1

cups

canned pureed tomatoes

1

cup

whole milk ricotta

1 ½

cups

shredded mozzarella cheese

¼

cup

freshly grated parmesan

Chopped fresh basil for garnish
Instructions
Cut the zucchini lengthwise into quarters, then slice into ¼ inch slices. Set aside.

Heat the oil in a 12 inch skillet over medium heat. Once hot, add the garlic and hot pepper flakes and saute until fragrant, about 30 seconds.

Add the ground beef, Italian seasoning, salt, and pepper and cook until the beef is mostly cooked through, about 8 minutes, breaking up any clumps with the back of a wooden spoon. Push the beef to the side and drain off as much of the fat and liquid as desired (I like it fattier but my husband preferred it more drained).

Add the zucchini and the tomato sauce to the pan and stir well to combine. Cook another 4 minutes or so, until the zucchini begins to soften.

Reduce the heat to medium low. Dollop the ricotta over top and then sprinkle with the mozzarella and the parmesan. Cover and cook until the cheese is melted and the filling is bubbly.

Sprinkle with basil and serve.
Nutrition Facts
Keto Skillet Lasagna
Amount Per Serving (1 serving = ⅛th of recipe27.3)
Calories 392
Calories from Fat 246
% Daily Value*
Fat 27.3g42%
Carbohydrates 5.9g2%
Protein 33g66%
* Percent Daily Values are based on a 2000 calorie diet.