Quick and easy red velvet mug cake coloured with beets. Low carb and gluten-free. And you can enter the Love Beets Beet the Odds Sweepstakes to win a year's supply of Love Beets products.
Okay, I have a confession to make. I don't actually like beets. I want to, I really do and I have tried many, many times. I know they are remarkably healthy for me and I typically love healthy foods. And so many friends and family absolutely love them and rave about them. So I somehow feel that the inability to enjoy beets in their basic form is a personal failing on my part. But I've learned much as a healthy food blogger and that is to never give up. Our tastebuds change as we grow older so it's always worth giving foods a chance every so often. And if that fails but you still want to enjoy the health benefits, you can always mix them into smoothies and baked goods!
I received some lovely samples of Love Beets marinated baby beets and vacuum-packed cooked beets. I tried them out and while I can't yet say I've been won over, I know I can still put them to good (and healthy!) uses. And I got an overwhelmingly positive response on my Facebook page when I asked who liked beets, so I certainly think it's worth creating recipes with those beautiful crimson orbs. Love Beets products are conveniently packaged and they have some wonderful flavours (some contain sugar so are higher carb but several are simply baby beets in vinegar or pre-cooked beets). The vacuum packed steamed beets are organic, which I love.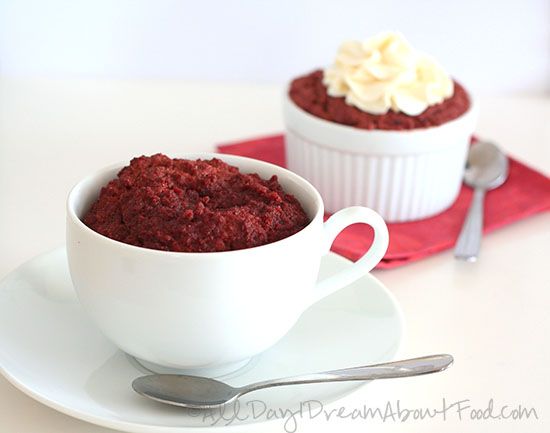 That deep rich crimson colour is indicative of so many valuable nutrients, such as potassium, folic acid, and antioxidants. Potassium is a critical mineral in muscle-contraction, including our hearts, and folic acid is important in pre-natal development. February is American Heart Month, so it seems apropos to bring you a beet-based recipe. And right now, you can enter the Love Beets Beet the Odds Facebook Sweeps!
Love Beets' Beet the Odds Facebook Sweeps:
• Love Beets will post 4 Love Beets beet recipes and ask fans to share their favorite recipe in order to receive a free product coupon and be entered in the sweeps for a chance to win a grand prize. In addition, every time a fan shares the giveaway with a friend, he or she gets an additional entry.
• The grand prize includes a year's supply of Love Beets (26 free product vouchers) and a free nutrition/healthy living consultation with a noted nutritionist and cookbook author Ellie Krieger.
The deep red of beets is also a great way to add natural colours to your baked goods. Red Velvet typically takes a scary amount of red food dye, but some beet puree can give you that same colour with no chemicals. I decided to give it a try with these low carb mug cakes and was delighted with the colour and very happy with the flavour. And it was a great way for me to get some beets into my own diet!
Enter the Beet the Odds Sweepstakes here!
Ingredients
Cream Cheese Frosting:
3

ounces

cream cheese

softened

3

tablespoon

whipping cream

room temperature

¼

cup

powdered Swerve Sweetener or other powdered erythritol

½

teaspoon

vanilla extract
Instructions
For the cakes, puree beets and water together in a food processor or blender until smooth.

In a medium bowl, whisk together almond flour, sweetener, coconut flour, cocoa powder, baking powder and salt.

Stir in beet puree, eggs, lemon juice and and vanilla extract.

Divide between 4 mugs and cook on high in the microwave for 1 to 1 ½ minutes, depending on how gooey you want it.

For the frosting, combine cream cheese, whipping cream, sweetener and vanilla and beat until smooth. Pipe or spoon onto warm mug cakes.
Nutrition Facts
Red Velvet Mug Cakes – Low Carb and Gluten-Free
Amount Per Serving (1 g)
Calories 0
* Percent Daily Values are based on a 2000 calorie diet.